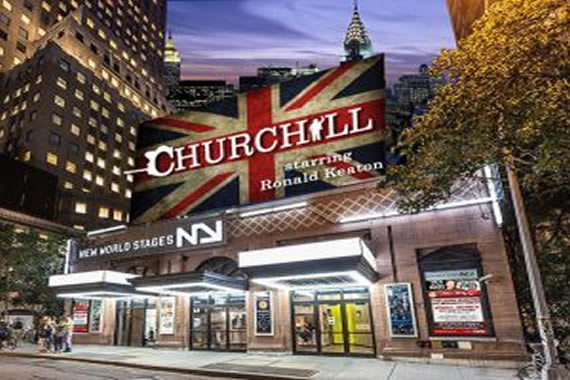 Adapted and Performed by RONALD KEATON
From The Writings Of Winston Churchill and The Teleplay "Winston Churchill" by Dr. James C. Humes
Directed by Kurt Johns
Jason Shivers, AEA Stage Manager
Jason Epperson, Lighting Designer
Jason Eppserson, Set Designer
Paul Deziel , Projections Designer

Based on Winston Churchill's own writings, Ronald Keaton's one-man show finds the former British prime minister chafing under forced retirement after a shocking loss in the post-World War II election. But when President Harry Truman invites him to speak in the U.S., the famed politician, painter, Nobel Prize-winning author and witty raconteur begins to reflect on his life and times with humor, pride and regret. The inspiring leader who led England through one of its most difficult periods not only shares his political and military history, but also his fondness for whiskey, cigars and women.