My Work at Chicago College of Performing Arts
I was very excited about the news of the CCPA 2012-13 Season. See announcement on CCPA website. I directed the regional premiere of LYSISTRATA JONES with a wonderful cast and crew at Chicago College of Performing Arts Theatre Conservatory. Click here for Production Photos.

Spring Studio show at CCPA called MUSICAL THEATRE, B*TCH went swimmingly. A pleasure working with all my talented friends at CCPA, music director Ryan Brewster and choreographer Cameron Scott Turner, with a little help from SRG.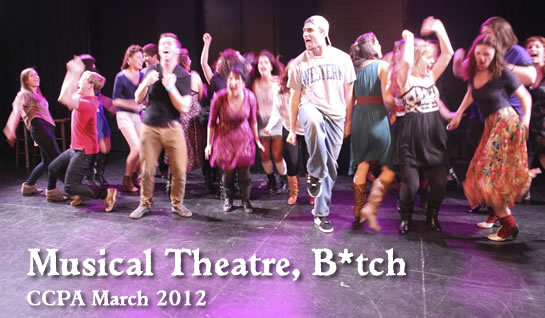 Great success with fall CCPA Show called ANOTHER MOTHERF****R WHO'S JUST LIKE ME. Wonderful cast who are working beautifully a little our of their comfort zones. They're stomp-stepping, writing and performing their own poetry, performing contemporary musical theatre lit and buggin out a little. Below is a picture of me and the great cast.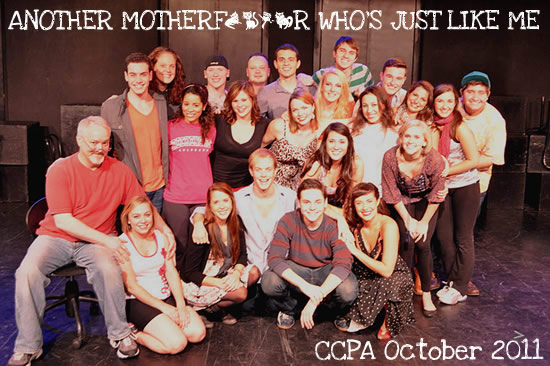 I finished the CCPA April musical theatre studio show called CROSSING CRAZYTOWN. It was a huge hit and incredibly fun to do. It was a very lucky confluence of people, material and timing. I got to work with the very talented Ryan Brewster as music director...and his mad genius noise box.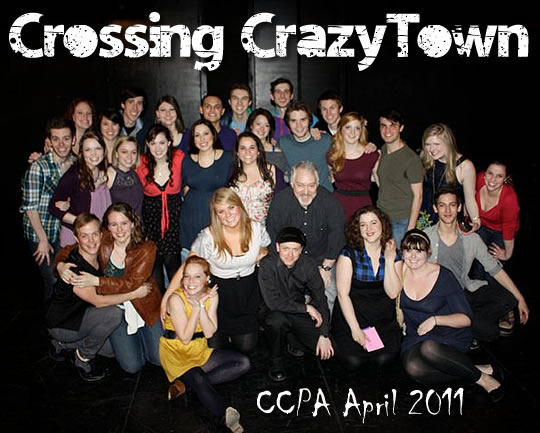 I just finished directing the October musical theatre showcase at CCPA/Roosevelt University. We named it "IT'S ONLY[name of damn thing]. The lovely and talented Diana Lawrence was music director. I couldn't have been happier with her work. So... I've become acquainted with these 22 talented young artists and I've dug deep to try to match musical numbers with with their talents and get everyone some time to shine. I'm so proud and moved that some of the solo & group work turned out so wonderfully. The audiences, students and faculty seemed to really like it. Alas it is over all too soon. It would be great if these things could have a little longer life.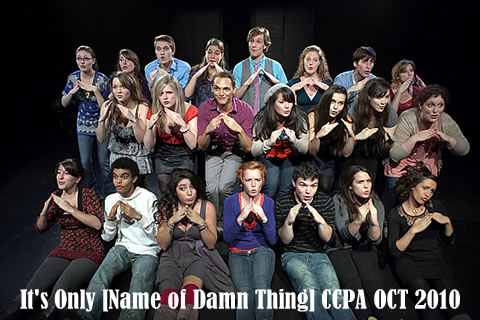 I directed the March 2010 Musical Theatre Showcase at CCPC/Roosevelt University. I didn't know what to expect. Beginning on January 19, first auditions, I began a journey which has really widened my horizons. I began having meetings with Jimmy Morehead, my very talented Music Director/pianist. The auditions and casting process netted me a cast of sixteen diverse, talented and light hearted artists. Eventually after the material was chosen and learned, we started the work/play. I relied on group improvisations to provide the staging and to bring as much of these young artists personalities to the work as possible.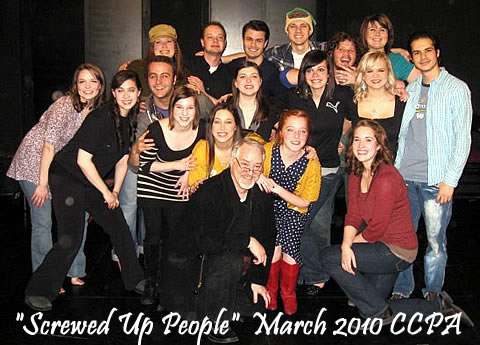 As we closed our last performance of our affectionately named SCREWED UP PEOPLE, I considered it a tremendous success. I'll never forget the experience or these talented and dear young artists.
I Sing of Artemis
CrazyTown
Next Normal
US
Thrift Store Sweater
Standing on the Train With